Official Veedol partner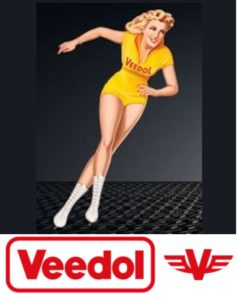 SAE 40
Veedol Motor Oil SAE 40 is made on the basis of selected mineral base oils and is therefore ideal for use in classic cars without turbochargers. This completely unalloyed motor oil achieves the following properties through the coordinated components:
A safe lubricating film, even at high operating temperatures
Excellent shear stability
Reliably prevents the cylinders, pistons and valves from sticking, lacquering or coking
Excellent for engines without an oil filter
High protection against oxidation
Perfect functioning of the hydraulic lifters
Usage
A universally applicable and powerful single-grade engine oil, suitable for petrol and diesel engines without turbochargers in historic vehicles. Also suitable as gear oil (note manufacturer's instructions). The particularly high flash point, low evaporation loss and low ash content ensure low wear and less deposits. The product is not suitable for use in modern common rail or TDI diesel engines!
HD 20W-60
Veedol Motor Oil HD 20W-60 is a multi-grade motor oil for classic and youngtimer based on selected mineral base oils.
Recommended by Veedol for:
Especially for vehicles that require a particularly mild alloyed motor oil. However, we recommend a complete oil change to take full advantage of this mildly alloyed oil. Through the careful selection of the base oils and the excellent co-ordination of the additives, this motor oil achieves the following properties thanks to the mild alloy:
Excellent material compatibility
A low evaporation loss and the special viscosity position ensure low oil consumption
A high zinc content ensures reliable wear protection
Reliably prevents the cylinders, pistons and valves from sticking, lacquering or coking
Excellently suitable even at high temperatures
Usage
Due to its mild alloy, this product is used very successfully in oldtimers and youngtimers, whereby the manufacturer's instructions must always be observed. The careful selection of base oils and the perfectly coordinated addition of selected additives with a high zinc content minimize deposits, wear and tear and leaks as well as material incompatibilities. The special viscosity layer ensures a safe lubricating film and low oil consumption, even at high temperatures and engines with high mileage.